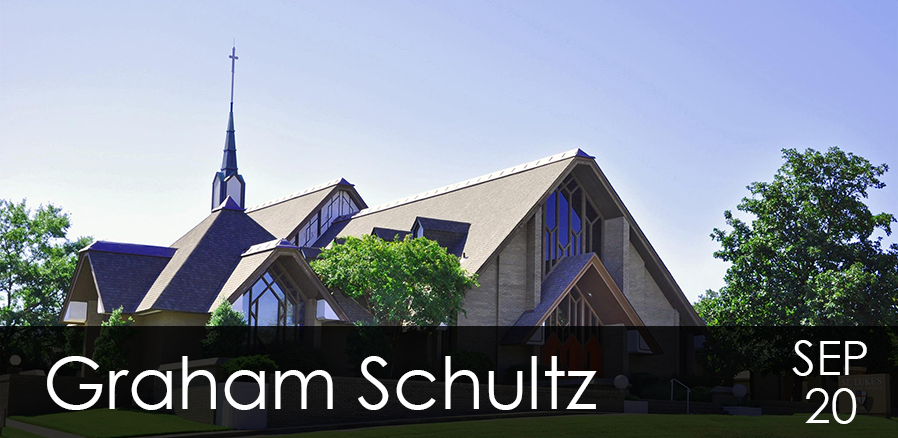 Installation of Officers
Organ Concert
Graham Schultz, organist
The concert is free and open to the public.
Friday, September 20, 2019
6:00 p.m. – Punchbowl
6:30 p.m. – Dinner & Meeting
7:30 p.m. – Concert
St. Luke's Episcopal Church
(
Google Maps
)
4106 John F. Kennedy Blvd.
North Little Rock, AR 72116-8250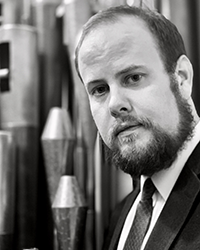 L. Graham Schultz currently serves as Associate Director of Music & Organist at the Church of the Incarnation in Dallas, Texas. There, he assists in all facets of a vibrant music program in one of the nation's largest Episcopal Churches. Previously, he served as the Lloyd Cast Organ Fellow at the Cathedral of All Saints in Albany, New York where he was principal organist and assisted in overseeing the acclaimed Cathedral Choir of Men and Boys.
Mr. Schultz has played for numerous choral residencies in Britain including at the Cathedrals of York, Durham, Gloucester, Hereford, Rochester, and St. Patrick's, Dublin. He has been heard on BBC Radio 3's Choral Evensong, American Public Media's Pipedreams, and national broadcasts of With Heart and Voice. Schultz has been featured as a performer at conventions of the American Guild of Organists and the Organ Historical Society in addition to multiple appearances at the East Texas Pipe Organ Festival. His discography includes To Thee All Angels Cry Aloud, a recording of the sacred choral works of Benjamin Britten with the Cathedral of All Saints, Albany and Choral Evensong for Eastertide from the Church of the Incarnation.
Schultz is a graduate of the Interlochen Arts Academy, Cleveland Institute of Music, and Southern Methodist University. He has studied organ with Stefan Engels, Todd Wilson, Thomas Bara, and Charlie Rigsby as well as harpsichord with James Richman and improvisation with George Baker. He holds the prestigious Fellowship Certificate from the American Guild of Organists.
He currently serves as the Director of Robert T. Anderson Recital Series for the Dallas Chapter of the American Guild of Organists and is a member of the Association of Anglican Musicians.
---
The Central Arkansas Chapter meets once a month, September through May, for dinner, business meeting and a concert. These meetings are a time for fellowship, to visit with old friends, to make new friends, and to enjoy the performances of world-class artists. Our recitals are free, open to the public, and made possible by the support of our members, chapter friends, and program sponsors.
Now is the time to join, or renew your membership of, the Central Arkansas Chapter of the American Guild of Organists. If you are an organist, church musician, or love the organ and its music, support our mission by joining us today. Memberships run from July 1 to June 30.
Voting Members
Open to all organists, choral directors, and other individuals who support the mission of the Guild.
Voting members are affiliated with the Central Arkansas Chapter and participate in all National and local activities and elections.
Voting members are eligible for certification exams, and all insurance plans.
Voting members receive a 12-month subscription to The American Organist magazine.
Voting members receive the chapter newsletter and a copy of the chapter yearbook.
Membership is available at reduced rates to those age 65 or older, under 21, the disabled, and full-time students.
Dual memberships are available for those who wish to be involved in more than one local chapter.
Chapter Friends
Chapter Friends are affiliated with the Central Arkansas Chapter and support the chapter with their dues.
Chapter Friends participate in all activities of the Central Arkansas Chapter with the exception of elections.
Chapter Friends receive the chapter newsletter and a copy of the chapter yearbook.
Chapter Friend memberships are available to all who are not organists or choral conductors.
Please join us today by filling out a membership form and mailing it, along with your dues, to the address printed on the form, or visit the AGO ONCARD website to pay your dues online.
CACAGO is a 501(c)(3) nonprofit organization. All contributions are tax-deductible.